IAID joins QDB's Top 50 SME Excellence List 2022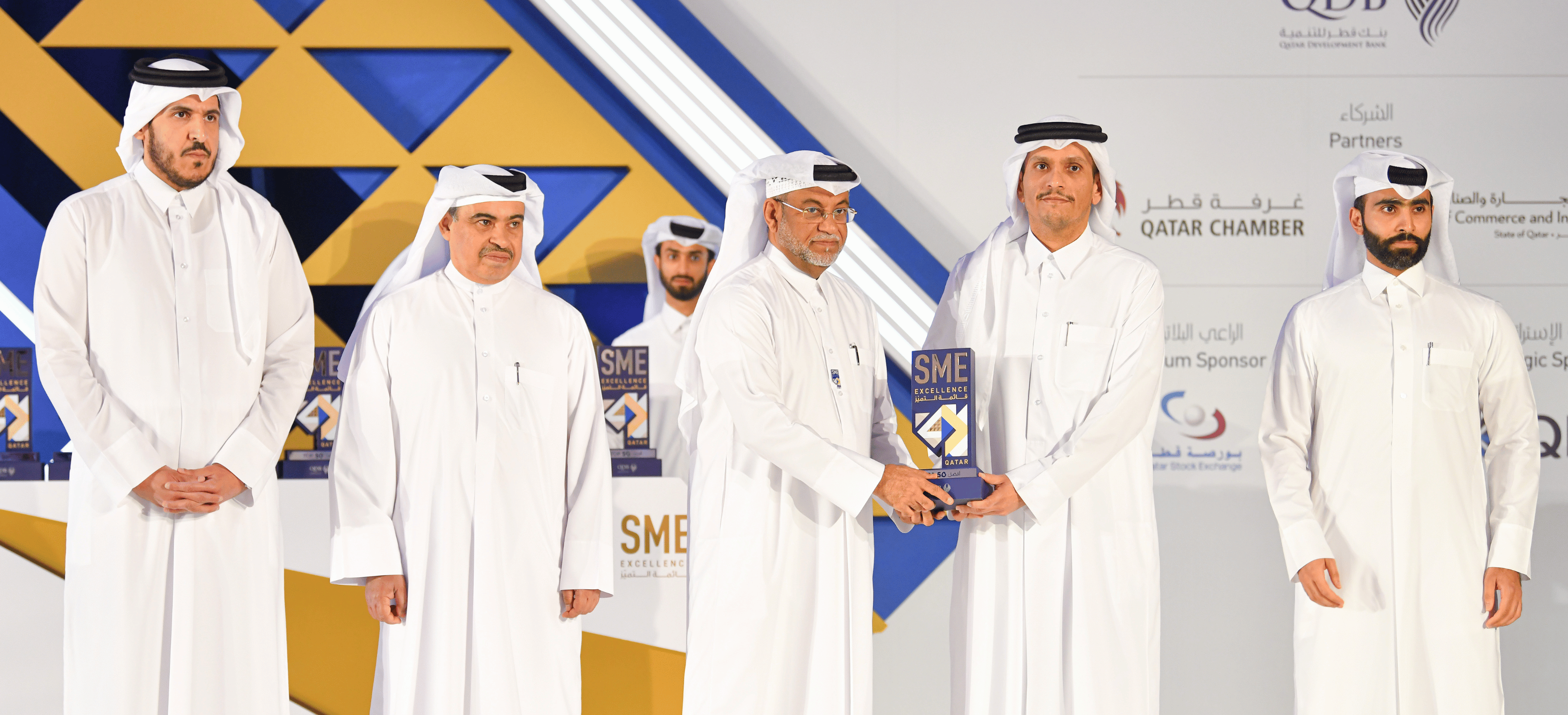 ---
IAID just made it three times in a row! After winning the top performing SME award in Qatar for two consecutive terms, 2016 and 2018, IAID triumphs again at the SME Excellence List 2022 awarded by the Qatar Development Bank (QDB).
"We at IAID are extremely honoured for the recognition and thankful to our entire team and clients for their unwavering support, without which we would not have achieved this remarkable success. We believe in making a difference, and this award is yet another testament of our dedication and hard work," expressed by the IAID Managing Director, Mr. Rajesh Jadhav.
Branded as Qatar's home of talents since 2001, International Academy for Intercultural Development (IAID), W.L.L, has become the leading Performing Arts Academy in Qatar, promoting passion, pride and positivity through creative excellence. The first of its kind institute in the region to offer training in the field of Dance, Music & Arts. IAID has reached over 1,200 students representing 80+ nationalities around the globe.
As IAID marks its 21st year in business, this remarkable achievement is an impressive proof of its relentless pursuit of excellence. The award is the crowning glory of an incredible run that has seen the organization solidify its presence in Qatar's business scene, leading the way for innovative models and best practices in the sector.
The award was received by IAID's team headed by IAID Chairman, Mr. Hamed Alyafei on Tuesday at Mondrian Hotel Doha. On receiving this honour, the entire team at IAID is humbled and feels a sense of pride in their success. IAID is committed to continuing in its endeavour to pursue business excellence and sustainability to continue its winning streak. IAID's continual effort has been to ensure that its clients are provided with an optimum and enriching experience.
For over two decades, IAID has strived to create an impactful space for children and adults to connect with various forms of dance, music and arts and to discover and develop their passion for the arts. The award for IAID by Qatar Development Bank's SME Excellence List 2022 reaffirms the Academy's commitment to building a better and brighter future for children and society as a whole.
IAID would like to thank the Qatar Development Bank (QDB) for awarding the team with this esteemed recognition. Here's to more awards for IAID!
.
---