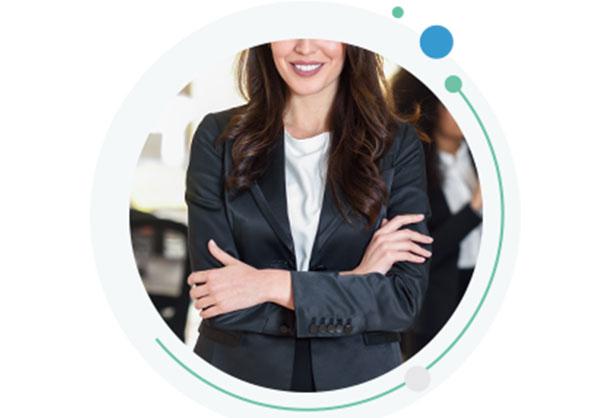 Non-Teaching Personnel
Center Manager
Minimum of 5-7 Years Experience
Bachelor's Degree
IAID W.L.L., established in 2001, has grown to be the biggest Performing Arts Academy in Qatar promoting passion, pride and positivity.
A novel and first of its kind institute in the region to offer training in the field of Performing and Visual Arts, IAID has over 1,200 students representing 80+ nationalities. IAID also takes pride to be a pioneer in conducting workshops for children and has performed in major local and international events promoting arts and culture. Currently, located in Doha City the Academy is supported with fully equipped dance, music and art studios suitable to bring out the best in each of the students. Privileged to be ranked in the top 50 SMEs of the country, IAID with a committed team of professionals maintains quality courses that meet international standards and certifications.
The Center Manager is expected to be the driving force that will elevate IAID Operations in Qatar and its future centers. The Center Manager needs to ensure that customers receive a friendly, professional and consistent high-quality service by resolving various queries, closing sales enquiries and getting it right the first time. The Center Manager is responsible for leading operations of various sizes, in a fast-paced environment that is challenging and changing continuously. Center Manager is responsible to shape the future of the center, being committed to delivering excellent service, specialized trainings and further develop relationships with local business, individual aspirants and educational communities.
Requirement:
-Bachelor's degree holder or equivalent from a Premier institute.
-Five (5) – Seven (7) years solid relevant experience in this position.
-Minimum of three (3) - four (4) years of experience in handling teams.
-Experience in working with senior management to align business strategies and targets.
-Experience managing complex projects with multiple deadlines and stakeholders.
-Must have experience of working in a corporate/business focused environment with excellent negotiation skills, proven track record of successfully pitching for new business.
-Proven track record of increasing revenue and managing P&L of business.
-Hands on experience in formulating departmental objective, policy and procedures, in alignment to the approved business strategies.
-Demonstrate leadership skills.
-Experience in understanding competitive positioning/ customer needs and analyzing trends.
-Ability to influence and persuade at all levels; IT competent; with good public speaking background.
-Excellent communication in English (oral and written), with pleasing personality, self-starter and can work with different nationalities & background.
What is in store for you:
•Career Growth (Entry Level – Director's Level)
•Tax Free-Remuneration
•Value-added Benefits (Accommodation, Transportation, Air Ticket, Visa and many more)
•High-caliber Professionalism
•Exposure to diverse culture and nationalities
•Communication Skills Upgrade
•Fun & Learning Environment
If you share the same passion as us, then come and join our team!
You may send your CV and portfolio at resume@iaidonline.org
(Qualified candidates will be contacted by the IAID HR Team)
.
---